complete lesson plans & programMING for your gym
Box Programming provides gym owners with everything they need to run an efficient class every single day of the week. Our daily lesson plans include warmups, strength or skill work, metcons, cooldowns, coaches briefs and athletes' briefs to help your coaches relay the WHY for the day. We believe that educated coaches are key to success with programming and aim to support them in any way we can. Our system of program is built on the most powerful system of training known to man – the Conjugate Method.
Jacob Hill, CF Rep
"My clients are so much better served with Jason writing the programming fulltime."
Will Satori, Beyond Movement
"BP is an intelligently programmed combination of CrossFit and strength and conditioning."
Mindy Houser, CF Matoon
"I went from pressured from trying to do it all to focusing ON my business."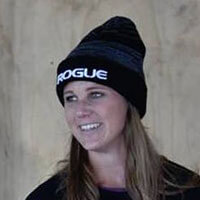 Sophia Phifer, CF Tipton
"I went from stressed out to confident about programming with happy clients."
What equipment do you need to run BP?
Frequently Asked Questions
Our motto, "Functional Fitness done smarter"
We program for the rest, and scale for the best at Box Programming. Our goal is to keep your clients training with you for years not months. When you subscribe to our service you will receive access to our private Facebook group for our gym owners and coaches, you'll receive our Affiliate Success Program that guides you through implementing our programming, and you'll have access to our team at any time to answer questions you may have. When you join Box Programming, you join a community of coaches dedicated to delivering the best in group programming to their clients.