Box Programming was founded by Jason Brown, a former combat veteran and CrossFit box owner. Jason's fitness journey began in high school. His father strongly encouraged him in athletics and to be his best, and his mother was a powerlifter, so he was inside weight rooms at a very young age. He started working part-time in personal training, and was introduced to and learned the Conjugate System popularized by Louie Simmons. 
In the military, he was introduced to CrossFit. He began to make connections between the Conjugate Method and the emerging CrossFit. He also recognized there was a huge gap that he could bridge. People were not getting the results they needed, they were getting injured unnecessarily, and were not effectively planning and designing their programming. He returned in 2011 and as planned, opened his CrossFit box (CrossFit 781, Weymouth, MA) with his wife Danielle. when he returned home. He developed innovative systems for combining Conjugate strength and conditioning with CrossFit, and his clients avoided the burnout, boredom, over-training, and injuries endemic to CrossFit–while also getting the results they really wanted.
For five years they ran a successful box in which they were able to help hundreds of athletes reach their goals while staying healthy. From 2013-2016 clients of theirs were consistently inside the top 50 in the CrossFit Open, they had close to 20 women that could deadlift 300 or more pounds, and their clients had incredibly low injury rates.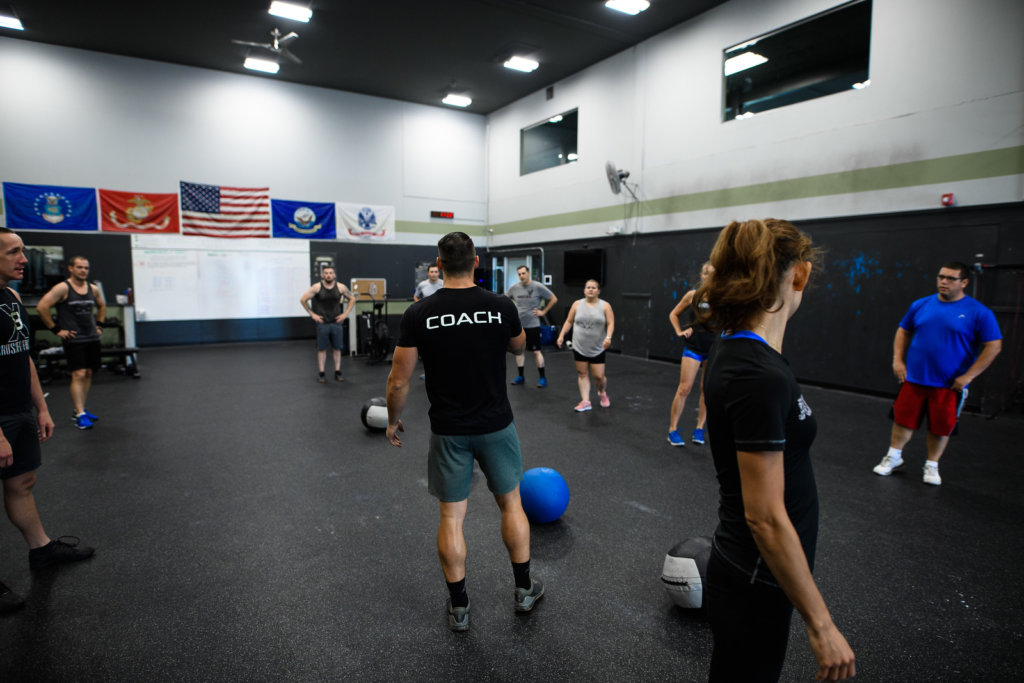 To share his lessons learned and spread the message, Jason began to publish columns in T-Nation.com and EliteFTS.com and began public speaking. In 2015, as a favor to a friend, Jason began to write programming for another CrossFit box operator so he could get the same great results and avoid the endemic problems. Word of mouth caused the programming to take off. He found himself sending out regular programming designed to bridge the gap between strength/conditioning and CrossFit. More and more CrossFit box owners signed up … by late 2016, Jason decided to program full-time–already having 100 CrossFit box clients.
He sold his own CrossFit box and launched Box Programming exclusively to help CrossFit owners and coaches build effective, safe programs that meet clients' real goals for body composition, strength, and conditioning, and allow consistent programming regardless of who is coaching an individual class. More than 300 CrossFit boxes and 20,000 people use our programming each day.
Jake started as a client of Box Programming in 2018. He wasn't planning on outsourcing his programming, and had only met Jason through social media, but he liked all the things Jason said and decided to get on a call with him. He signed up, and loved the programming. Quickly, he started working with Jason, and went through all of the courses he had developed, learning the Conjugate system, and the innovative way that Jason had combined it with CrossFit.
Now, he is the sole owner and operator of Box Programming, as well as CrossFit REP in Austin Texas.
Jake has been active his whole life, playing soccer, other team sports and becoming a top level Breakdancer for many years on the East Coast. The weightlifting part of his fitness journey began like many other young men, working the glamor muscles bench pressing and doing bicep curls in his bedroom. From there he moved onto P90X, and in 2012 found CrossFit.
Jake quickly got his first of many certifications and began coaching at CrossFit Love, one of Philadelphia's premier CrossFit gyms, and along the way earned a B.A. from Temple University and Diploma in Culinary arts from the Art Institute of Philadelphia. After moving back to his hometown of Austin Texas to purchase CrossFit REP in 2014, Jake set out to arm himself with as much knowledge as possible, taking two USAW courses, going through OPEX's CCP program, his CrossFit L2, completing Jason Brown's Principles of Program Design course and attending seminars by Carl Paoli, Julien Pineau and more.
At the heart of his fitness philosophy are two core principles: 1. You can always learn more, the moment when you think you've learned everything, you actually know nothing and 2. No methodology is above questioning, without the ability to be improved upon. The second is what really caused Jake to resonate with the principles that Box Programming employs in their program design. They acknowledged the areas where classic CrossFit programming could improve and were working to spread those principles to other CrossFit coaches and gyms. Additionally, through his involvement with Box Programming, Jake has seen the programming evolve before his eyes as new information and studies have become available. As Jason always says, "CrossFit smarter". 
Ready to level up your cleint's fitness?